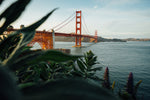 Pure, organic with great results. That is some of the reasons why Myhavtorn is used by skin care therapists that looks for that something extra.

Ayla Beauty, San Francisco. We have during a decade created a very special bound to Ayla Beauty in San Francisco. Founder Dara Kennedy is a true inspiration and green beauty entrepreneur. For many years we have been working close that has resulted in that we now create products together and exchange knowledge. In 2018 Dara and her family visit the Myhavtorn farm and participated in the Sea Buckthorn harvest and helped produce the very first Foot Therapy product. We hope that they will be back soon!

Treatment by Lanshin, Williamsburgh - New York. At Treatment by Lanshin in Williamsburgh you can ether purchase your Myhavtorn bottle, or get a special treatment by the team using Gua Sha. Sandra Lanshin, founder of Treatment by Lanshin is known as one of the top esthetician her in her field, and we are proud to be one of the brands she carries.

Julia March, Manhattan, New York. On 5th Avenue in New York City you can get Facials that are like nothing else. Julia focus to treat your whole beeing, to de-stressing you from within and bring back your glow. All this with amazing results.

Erica Randlett, Manhattan, New York. Erica Randlett is a holistic skincare specialist. She is faithful student of ancient skincare practices, massage, lymphatic drainage, nutrition, aromatherapy, plants and herbs. She uses only the finest, most effective, pure, whole plant products to elevate the vitality of the skin. For more then 10 years she has been working with Myhavtorn and knows our product like no other.

Fabriq Spa, Philadelphia. In the heart on Fabric District you find Gabrielle, Drew and the other passionate crew. They choose carefully what products to offer their clients and aim to have only the purest brands there is. If you are close to Philadelphia a visit to Fabric Spa wouldn't disappointing you.